By day, I write words for brands.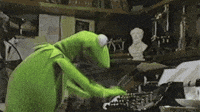 I write words that engage customers for exciting brands like dog food companies who change the world of pet food (tails.com), fintech companies who change the world of finance (Circle), charities, creative agencies (Proximity London) and more. I'm a conceptual thinker, creative writer and strategic questioner. Plus, I love to laugh and add smart wit to conversational copy.
You can ask me to write things like:
Web copy
Social media
Emails
Direct mail
Tone of voice development
Print advertising
Rebranding projects
Product packaging
Advertorials
Branded content
Editorial
Blog content
Inserts
Press ads
In-app copy
Packaging copy (that you can hold in your hand!)
FAQs
So, if you fancy a chat about some words you might want written for your brand, you can email me here and I'll get back to you within 2-3 business lightyears.