By day, I write words for brands.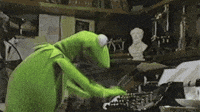 I'm a conceptual thinker, creative writer and strategic questioner. Plus, I love to laugh and add smart wit to conversational copy. I've worked with exciting emerging brands including Predella House, tails.com and Circle on things like:
Web copy
Social media
Emails
Direct mail
Tone of voice development
Print advertising
Rebranding projects
Product packaging
Advertorials
Branded content
Editorial
Blog content
Inserts
Press ads
In-app copy
Packaging copy (that you can hold in your hand!)
FAQs
So, if you've got some memorable words you'd like written for your brand, drop me an email me at emilyashpowell@gmail.com and let's get the conversation started.